The boss of Britain's biggest gym chain is calling for the government to remove VAT from gym memberships to improve the nation's health.
Humphrey Cobbold, head of Pure Gym, told Radio 5 live that price was "the single most important" factor when deciding whether to join a gym.
VAT at the standard rate of 20% is charged on gym memberships and passed on to customers.
The Treasury suggested its hands were tied by European Union VAT rules.
Mr Cobbold said his customers were not "in perfect nick physically" and were working hard to get themselves "in better body shape and better mental shape".
"It seems a little bit strange for the government to tax that at 20% when we want more people to be doing it," he told Wake Up to Money.
"Price is the single most important thing, particularly in some of the more low earning [parts of Britain] where I am passionate that we continue to open facilities."
VAT is not charged on food and drinks, and certain goods and services such as medical prescriptions and sports activities delivered on a non-profit basis.
A Treasury spokesperson said: "If a gym does not make a profit its members will pay no VAT on membership fees under EU law.
"But until we leave the EU it is not possible to extend this exemption to profit-making gyms."
Pure Gym's founder Peter Roberts has previously called for a VAT cut, pointing out that only about one in seven people in the UK is a member of a gym.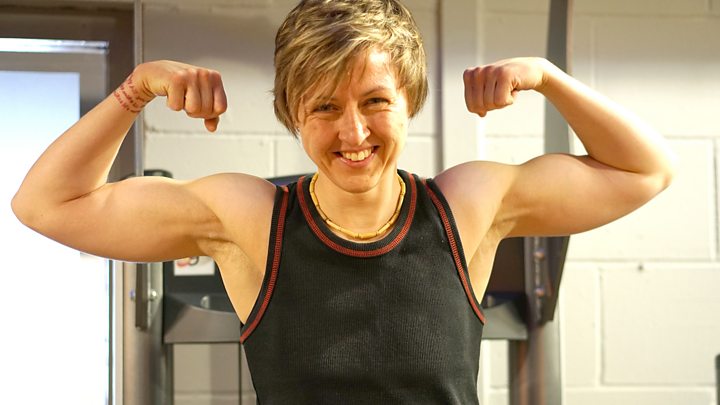 Soaring profits
Launched in 2009, Pure Gym offers subscriptions from £9.99 a month and has a million members.
The chain keeps its costs low because it only offers gym facilities, not swimming pools or racquet courts. It also employs just a few staff per site supported by self-employed trainers.
The model appears to be working well: membership was up 13% last year while profits jumped 63% to £64.4m.